Welcome to Our New Online Gift Shop
Thank you for stopping into our online gift shop. We've selected some items that will hopefully remind you of the great time you had when you visited St. Louis. Our selection is changing weekly. Be sure and check back regularly to see what new items we've added.
We hope you found something you like! But if you'e still looking for more unique items, I've done something new. During the holidays, I have collaborated with several of my bed and breakfast colleagues to bring you a unique, Shop Small experience.
Click on the button below to see more one-of-a-kind items.
Cooking With the Sicilian Contessa by Marie Davies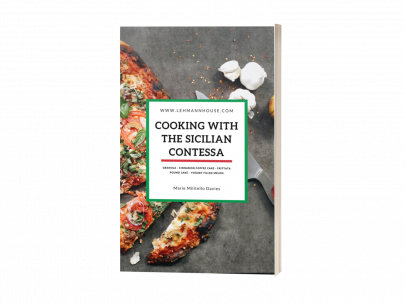 Have you enjoyed the many dishes served to you while at Lehmann House? Did you lose track of the email sent with a favorite of yours? Did you forget to ask for the recipe? You can now have them and all in one place! Makes a great gift for your house or dog sitter, a friend, family member, or better yet--yourself!
Softcover $14.99
The Fireplaces of Lafayette Square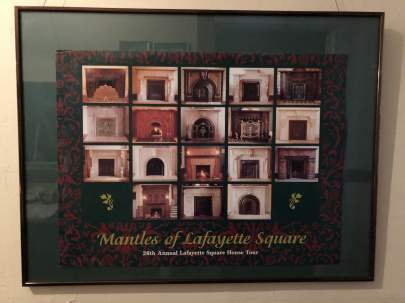 Enjoy a little of Lafayette Square and of Lehmann House, with this poster depicting the various fireplace styles of Lafayette Square. Three of our more unusual fireplaces are included. Can you pick out which ones? Choose from framed (pick-up only) or unframed.
Lafayette Square Note Cards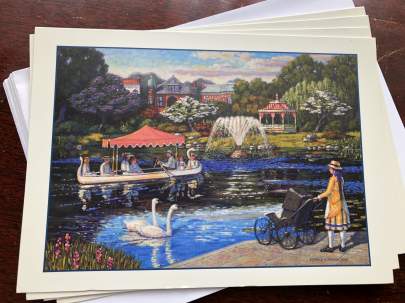 Need a card for a special occasion? Love to still hand write a note to a loved one? Forgot to take your complimentary cards when you stayed? You can still have the pleasure of sharing a bit of your stay, with these note cards depicting a historic scene in Lafayette Park. We've left them blank on the inside so you can write your own personal message depending on the occasion. Be sure to keep one for yourself to frame!
"Bouquet of Angels" Note Cards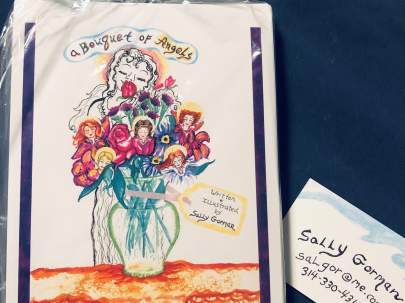 Local artist, Sally Gorman designed these angel themed note cards to honor three very important people who helped shape her life. The cards come in an assortment of eight note cards.
"Meet Me in St. Louis" Wine Glasses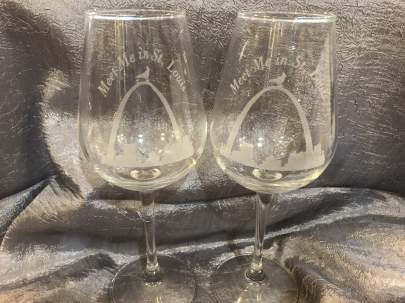 Take yourself back to your stay at Lehmann House, each time you enjoy a glass of wine, with a Lafayette Square souvenir--Meet me in St. Louis wine glasses.
Lafayette Square Coasters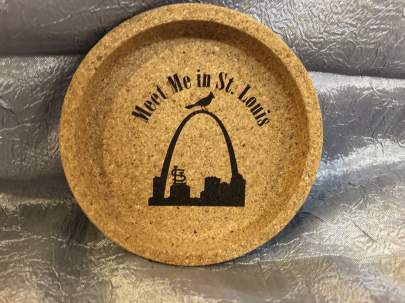 Enjoy Happy Hour and protect your furniture with these "Meet me in St. Louis" cork coasters. Perfect for the living room, man cave or patio.
Lehmann House Gift Certificates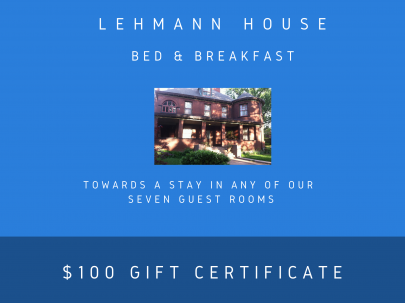 Purchase a gift certificate for someone special to you. It's the perfect birthday, Christmas, wedding or graduation gift--or even a gift for yourself! Purchase a gift certificate in a variety of denominations.
Davies Apiary Organic Honey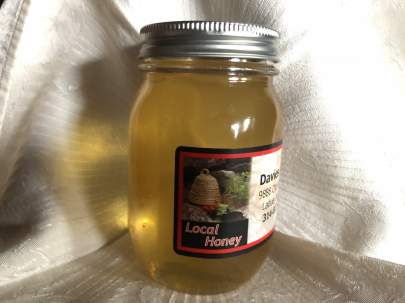 Remember how your scones tasted drizzled with our raw,unfiltered, organic honey? Now you can take home a jar when you're here or order it online. Each jar contains 22 oz.
Sally Gorman Prints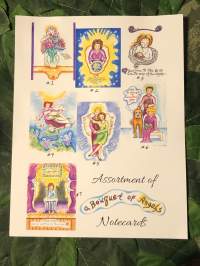 If you loved her cards, you'll want to own at least on of these prints. Sally Gorman is now offering 11"x14" print versions of her Bouquet of Angel cards. Price includes shipping.
$20.00
Chocolate Champagne Truffles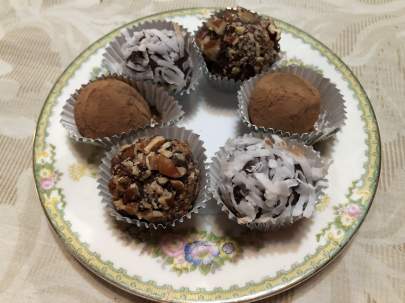 Chocolate lovers delight in these rich chocolate truffles Lehmann House guests have enjoyed over the years. Choose from an assortment of six, or six of all one kind. Special orders can be fulfilled on request.
Lehmann House Signature Biscotti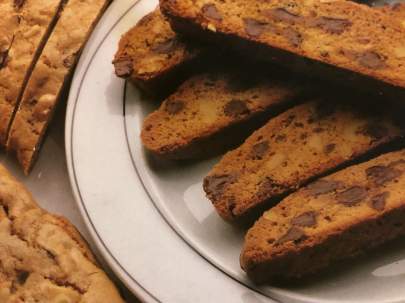 Many of you have enjoyed our Chocolate Walnut Esprresso Biscotti as a holiday treat during your stay or as part of one of our special packages. You can buy them now, to enjoy as a special treat for yourself or to share with someone else. Sold by the dozen. Special orders can be fulfilled upon request.
Hand Knit Baby Sweaters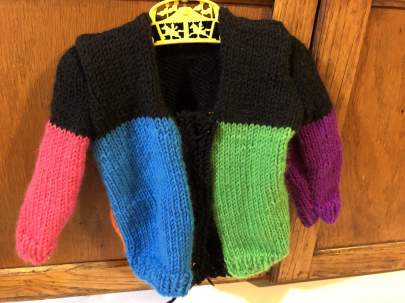 During this quiet time, I have taken up knitting again. Using my granddaughter as inspiration, I have been knitting baby sweaters. Choose from the current assortment, or request custom color(s).
Fabric Face Masks
Since March, guests are treated to two complimentary face masks when they stay. Now you can buy them even if you can't travel just now. Great stocking stuffers, we have an assortment, suitable for any of the guys or gals on your list. Custom orders can be fulfilled upon request. Price inlcudes shipping