Dining at Lehmann House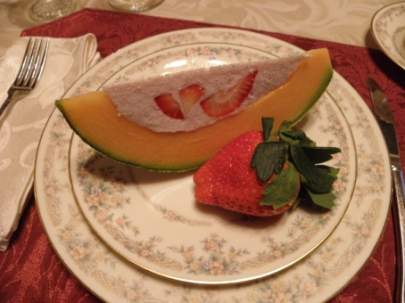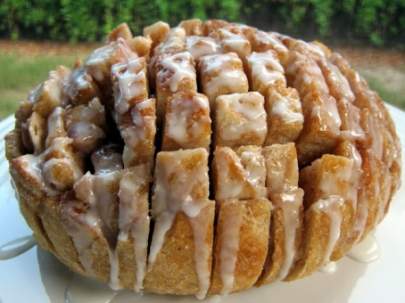 Each morning, guests are pampered with a bountiful gourmet breakfast served to them on fine china, crystal and silverware, in the formal dining room. Guests can choose to have breakfast at either 8:00a (light continental breakfast) or 9:00a (full four course breakfast). Guests needing an earlier breakfast may request a to-go breakfast to suit their schedule.
The oak paneled walls and ceiling, with its fireplace, lit every morning during the cooler months, and built-in buffet, looks much the same as it did 120 years ago. With a view of the gardens outside, guests can savor a varied breakfast of fresh fruit, freshly baked pastry, an egg entree and a breakfast meat, accompanied by toast and jams, and our own honey.
All of this is accompanied by piping hot coffee and tea, fruit juice and ice cold milk. For those who like simplicity, cereal, toast, bagels, honey from our on-site hives and jam can be found on the table among the other goodies of the morning. With advance notice, those with special dietary needs can be accommodated.
"Bill and I thank you for your warm hospitality. We so enjoyed our breakfasts and the discussions around the table. Your bed and breakfast feels like a true home. . .comfortable in every way" . . .Cynthia S., Chicago, IL