Welcome to our Blog
St Louis Cardinals a quick history!
Share this page: Facebook LinkedIn Pinterest Twitter
Baseball is very important to St Louis and at Lehmann Hiuse Bed and breakfast we are very proud of The Cardinals.
The museum at the Stadium is a must for all baseball fans!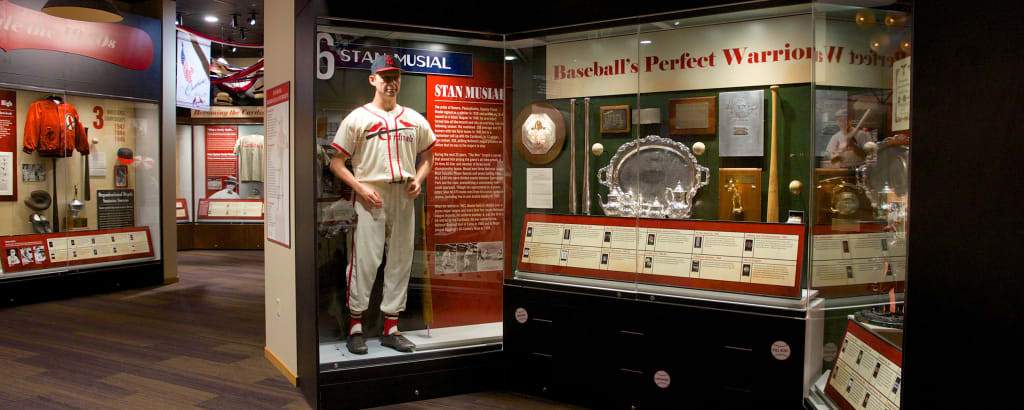 The St. Louis Cardinals are a professional baseball team based in St. Louis, Missouri. They were founded in 1882 as the St. Louis Brown Stockings and have been known as the Cardinals since 1900. The team has won 11 World Series championships, the most recent being in 2011. They have also won 19 National League pennants, the most recent being in 2013.
In the early years of the franchise, the Cardinals struggled to compete with other teams in the National League. However, in the early 1920s, they showed signs of improvement, thanks in part to the arrival of future Hall of Famer Rogers Hornsby. Hornsby led the team to their first World Series championship in 1926, and the Cardinals became a force to be reckoned with in the National League.
The Cardinals continued to have success throughout the 1930s, with a team known as the "Gashouse Gang" that featured players such as Dizzy Dean and Joe Medwick. The team won three National League pennants during this time, and won the World Series in 1934.
The 1940s were a relatively lean period for the Cardinals, although they did win a World Series championship in 1942. However, the team rebounded in the 1950s, winning two more championships in 1957 and 1964. The 1960s were a particularly successful decade for the Cardinals, with future Hall of Famers such as Lou Brock and Bob Gibson leading the team to multiple pennants and championships.
The Cardinals continued to be a competitive team throughout the 1970s and 1980s, with players like Ozzie Smith and Willie McGee helping the team win another World Series championship in 1982. The 1980s were also known as the era of the "Cardiac Cardinals," as the team had many thrilling come-from-behind victories.
In the 21st century, the Cardinals have continued to be one of the most successful franchises in baseball, winning championships in 2006 and 2011. The team has also had many memorable players in recent years, including Albert Pujols, Yadier Molina, and Adam Wainwright.
Overall, the St. Louis Cardinals have a rich and storied history, with many iconic moments and legendary players. They are one of the most successful and beloved franchises in all of sports, with a passionate fanbase that spans generations.
Add comment