Easter at Lehmann House
Wednesday, April 29, 2020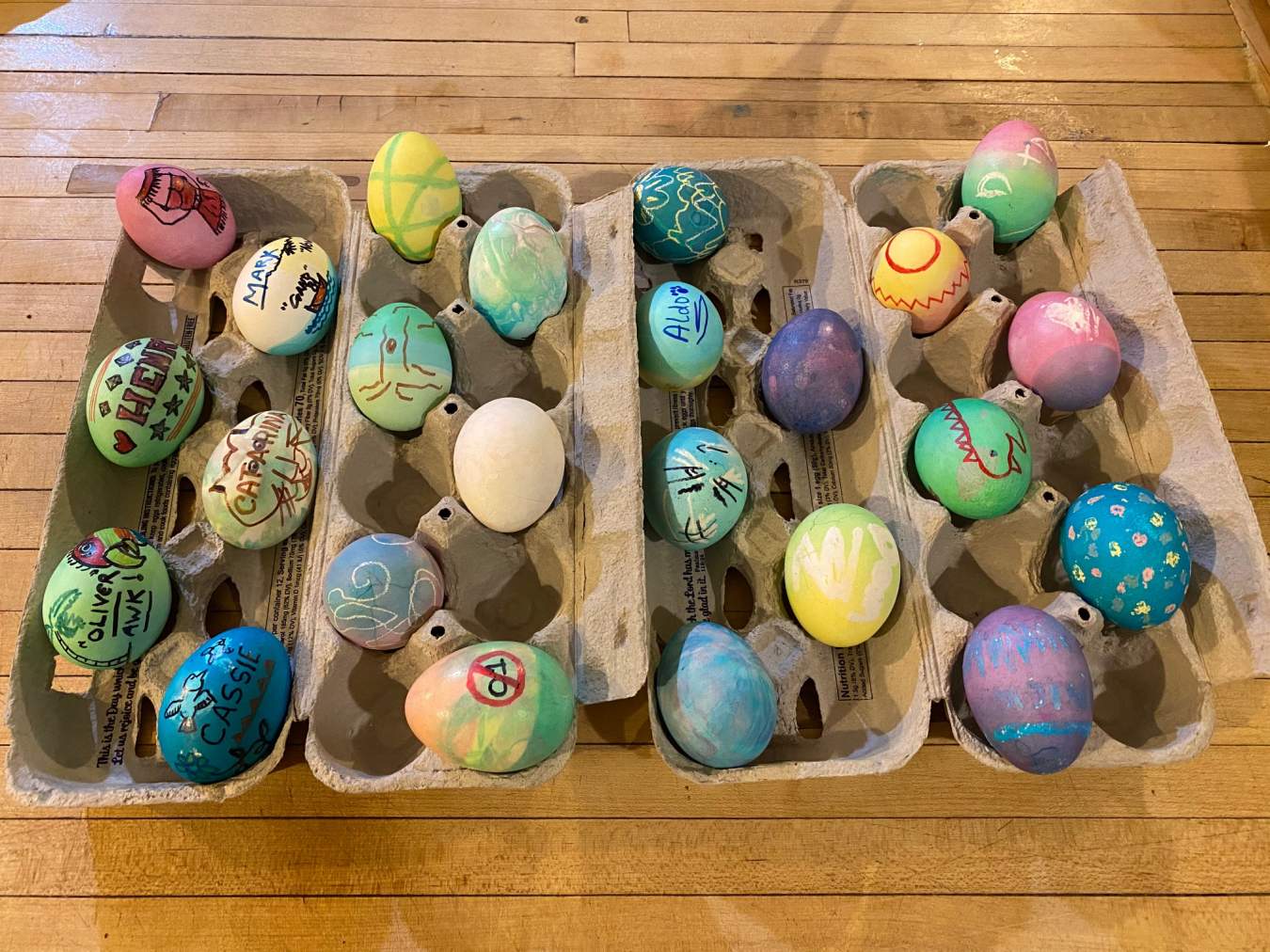 I'm often asked how we handle holidays here. Do you stay open? Do you take guests? What is it like for the kids if we have guests booked in. A few months ago, during breakfast, I was asked "What is Easter like at Lehmann House? Will you be taking guests?"
The answer to the second question, at the time was "yes".
And the answer to the first? Initially, I thought they meant for guests, so I answered, "There will be extra goodies around, extra decorations and on Easter morning, all guest will get my signature chocolate Easter basket filled with goodies." Several questions ensued about those signature Easter baskets (yes, it's in my NEW COOKBOOK!), followed by, "What about your kids, what's it like for them?"
I went on to share that the Easter bunny was a long time visitor, here. The kids would select their favorite basket from my stash of many Easter baskets (thanks, mom!), carefully setting them by the fireplace in the parlor the night before, tagged with their names. In the morning they would come down to find them filled with Easter treats, trinkets and a new toothbrush.
As the kids got older, I began hiding them around the first floor. If we had guests, it would be in the back—our space. If we didn't, or they had checked out already, I'd hide them in the front rooms. The rules were simple—if you find a basket that's not yours, don't say so, quietly continue looking and clues available on request when only two baskets were left to find. And off they went!
This tradition has continued from 1989 through to this year, with a few changes. Because of the COVID virus, we had no guests, so I did not make my signature chocolate Easter baskets and the baskets were hidden all throughout the 1st floor. A few kids got made-by-mom Easter baskets, the rest got gift bags and mine was in a silver plated wine bottle holder!.
This year, with spouses, girlfriends/boyfriends, my new granddaughter and me (a new addition for this year), I had 11 baskets to hide. This year, I added a contest to the hunt, with prizes for a) the first one to find their basket (a 4-pack of toilet paper), b) the one who found my basket (a $1,000,000 faux bill wrapped around a real $10 bill), and c) the last one to find their basket (all of the left-over extra candy).
What is Easter Like at Lehmann House?
I'm often asked how we handle holidays here. Do you stay open? Do you take guests? What is it like for
Oh yes, and we always dye Easter eggs!
Sound like fun? Join us next year!