Concerts In Lafayette Park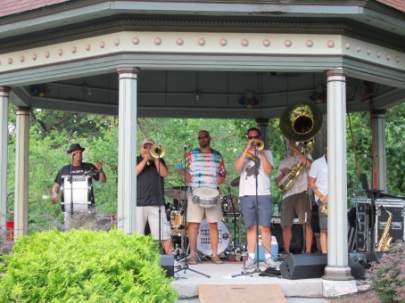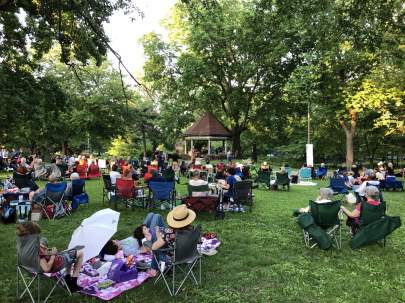 From the first weekend in June, as part of our Lafayette Square Spring Home & Garden Tour, we kick off the summer concert season. Every other Saturday in June, though the last weekend in September, Lafayette Square is the site of a free concert on Saturday nights.
Best of all Lehmann House is located on Lafayette Square so everything is within walkin g distance.
And no worries that you are flying in, or that you are driving in but don't have room for more gear. We have you covered!
Simply reserve our Summer Concert Package and you are set! only $25 and includes the following:
Two folding lawn chairs, each in an over-the-shoulder-bag
A tote bag for your dinner goodies or snacks
Two plastic glasses, either drinking or wine
Napkins, paper plates, plastic utensils
A take-out charcuteries board, that generously serves two, can also be reserved for an additional $35
To reserve our Concerts in the Park Package, let me know within 48 hours of the concert to guarantee your requests can be fulfilled. Are you a little more spontaneous? With less than 48 hours, I will make every effort to make sure you are accommodated.